The Quarters on King
Located in the heart of Charleston, The Quarters on King is a luxury, boutique hotel boast large suites all with full kitchens and multiple bathrooms. The property places the guest in walk-able distance from the Old Exchange and Provost Dungeon, Old Slave Art Museum, Dock street theatre and many more Southern historic sites
The hotel is located on the corner of Society Street and busy King Street, where world-wide brands and local, specialty shops force patrons to visit every window front and explore every deal. King Street shopping trips quickly turn in to all day endeavors.
After long days of learning and buying, Charleston shares James Beard Award Winning chefs that allow visitors to indulge and simultaneously relax. Do not neglect some of our best kept secrets, but we can't share those with you until you arrive!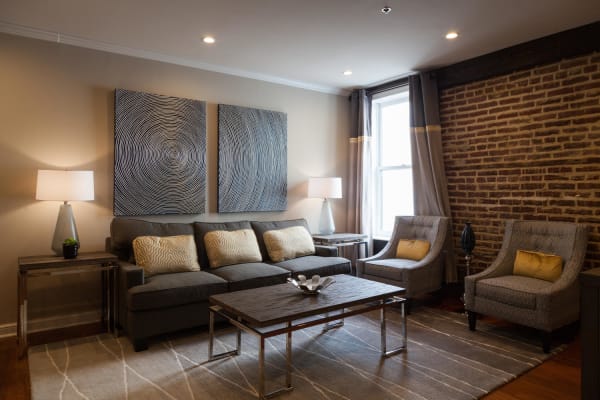 AFAR Travel Approved!
When AFAR Travel recently visited Charleston and The Quarters on King, they knew they had discovered a hotel that is meant for a different king of traveler.
"The fully equipped kitchens come in handy if you're inspired by the bounty on sale at the Charleston Farmers' Market right up the street at Marion Square. The Quarters on King benefits from proximity to the College of Charleston and the many restaurants and shops nearby."
We could not have said it better ourselves! Check out the full article at their website!
AFAR Travel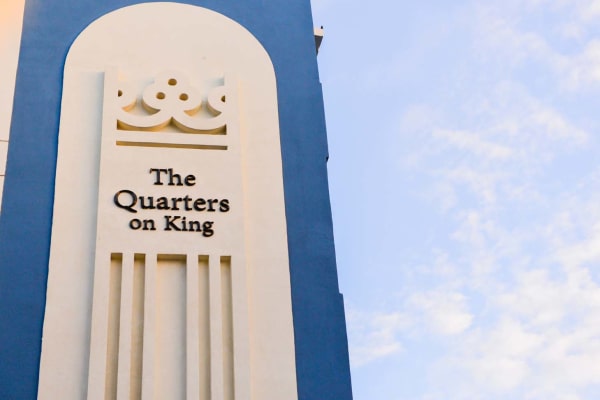 Larger Than Your Average Hotel!
The Quarters on King offers large, apartment style hotel suites. Each unit comes with a full kitchen, living room with pull out sofa, and multiple bedrooms!
Check Availability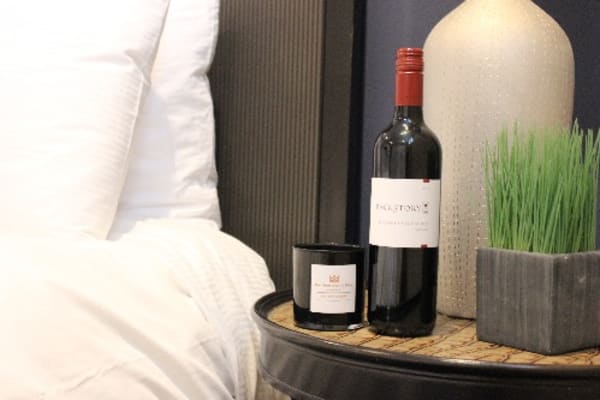 Always Book Direct!
Reserve Your Stay Directly and Receive Exclusive Perks
Book Direct and Receive:
Complimentary bottle of wine and scented candle
Lowest Price Available
Guaranteed Room Type
Premier Customer Service
Exclusive Discounts not offered on any other website
Check Availability
Luxury Accommodations
More than hotel rooms, our one and two bedroom suites give a perspective on what modern Southern living should feel like. The fully equipped kitchens, galley or island style, ensure no limit on personalizing your time away. We encourage you to entertain friends and family with cocktails and appetizers while lounging in a proper living room. If you prefer, you can whip up your own version of shrimp 'n' grits first thing in morning and catch the first golden rays of the day. Whatever you daily routine or desired socializing calls for, our accommodation's can provide the comfort you want experience
Our plan at The Quarters on King is to offer a guest a vacation above and beyond what the typical hotel room offers. You come to the Holy City to stroll through one of the most sought after destinations in the world. When you are done eating, drinking, and gazing up at massive Live Oaks caked in Spanish Moss, retreat to your own live able space. You were not built to experience all of life in a bed. Dine in a kitchen. Relax in the living room. Sleep in the bedroom.
Learn More
Sign Up Today
Subscribe to our newsletter and be the first to learn about our seasonal promotions and special deals.
By clicking "Sign Up" I agree to the Terms of Service.
Guest Reviews
We strive to provide an exceptional level of service for every guest, and are proud to have a 4.5-star rating on TripAdvisor.
View Reviews