October 14, 2018
Off the Beaten Path: A Local's Perfect Charleston Day
Posted by: Brittany Morton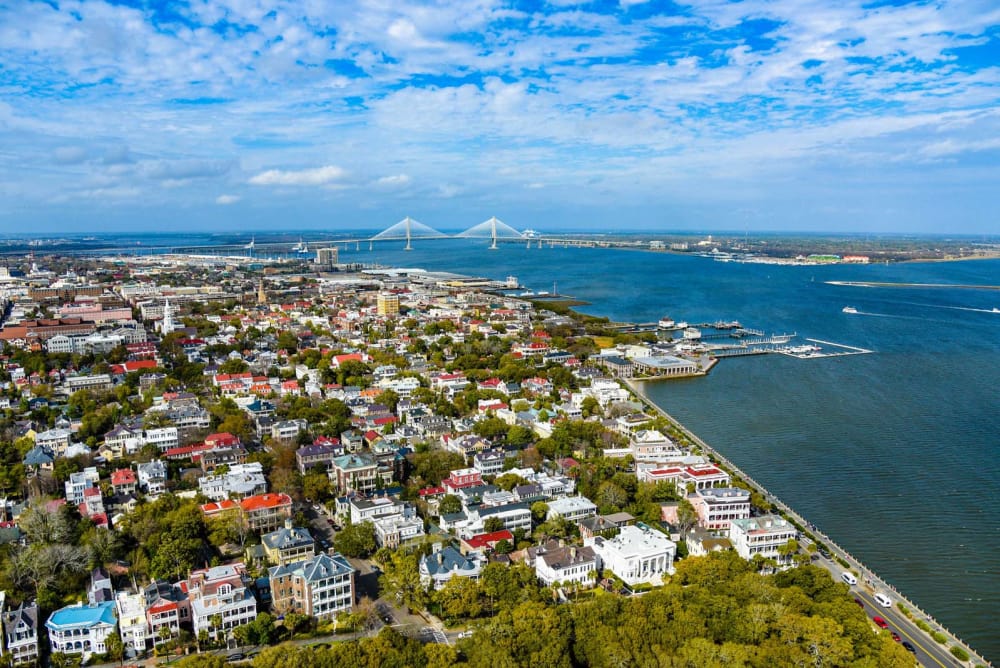 Charleston may be well-known for its Lowcountry dinners, carriage tours, and Rainbow Row, but there are many things this town has to offer that visitors often miss. What isn't included in all those travel websites declaring "What to Do in Charleston," are the local favorites and hidden gems that we try to keep a secret. As a resident of Charleston for going on five years, I've had time to cultivate perfect days that don't entail waiting in lines for shrimp and grits (don't get me wrong, I love those too)! Here are a few of my suggestions for how to do Charleston local-style.
Start with a latte and a bacon English muffin at The Daily. Located on upper King Street, The Daily is a local market with great coffee and breakfast items. They partner with local farms, fisherman, and artisans to bring you the best of what Charleston has to offer. The grab-and-go case is stocked with fresh juices, salads, and a variety of other locally-produced goods. If you've got a sweet tooth like mine, make sure you try a cookie (chocolate chip and sea salt is my personal favorite) or other pastry made by the bakers at Butcher & Bee.
Website: The Daily Open 7am – 5pm daily
See Charleston from a different vantage point: by boat, kayak, or paddleboard with Coastal Expeditions. Offering half- or full-day kayak tours, private boat charters, and overnight camping trips to our beautiful barrier islands, Coastal Expeditions will teach you about Charleston's history and wildlife while ensuring you have a safe and enjoyable time. With locations on Shem Creek, Folly Beach, and Isle of Palms, Coastal Expeditions can take you on an adventure no matter which part of Charleston you've made your temporary home!
Website: Coastal Expeditions All locations open daily at 9am
Step away from your comfort zone and have dinner at Xiao Bao Biscuit. Located in a trendy converted gas station, Xiao Bao Biscuit offers creative dishes from China, Korea, Japan, Taiwan, Thailand and Vietnam that will be sure to change the way you think about food. Take it from someone who would have never dreamed of trying "Asian soul food" ten years ago, you do not want to miss out on this experience. Xiao Bao's menu changes seasonally with daily specials and a variety of regional beers and cocktails. Make sure you try the Okonomiyaki!
Website: Xiao Bao Biscuit Lunch: Mon- Sat 11:30 - 2pm
No reservations Dinner: Mon- Sat 5:30 - 10pm
Check out our local music scene. A night on the town isn't ever complete for me without a little dancing, but there are so many talented musicians in Charleston that everyone can find something they love. The Charleston City Paper has listings of daily music and events, and you won't make it far down upper King Street on a weekend night before you hear someone playing. Follow Ill Vibe the Tribe for underground artists, stop by Royal American for a show almost every night, or check out my personal favorite local band, Bizness Suit.
Charleston City Paper The Royal American
Ill Vibe the Tribe Bizness Suit